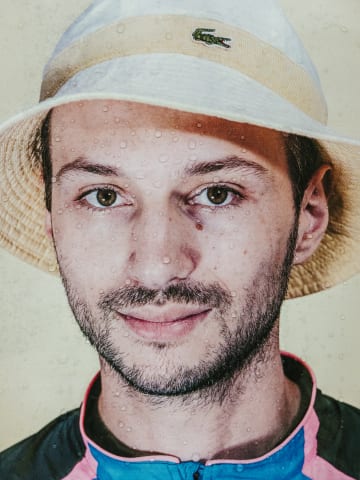 オラファー・エリアソン、ライゾマティクスとのプロジェクトに参加するフランス出身の写真・映像作家 Timothee Lambrecq (ティモテ・ランブレク)による個展「HEIKO/ HEILD」を開催します。

A solo exhibition "HEIKO / HEILD" by French photographer and videographer Timothee Lambrecq, who has worked for  Studio Olafur Eliasson, Rhizomatiks, etc.. will be held.



ティモテ・ランブレクは映像と写真を独学し、自然、人、文化を撮影し続けています。アイスランドで4年以上暮らした後、日本とアイスランドを結びつける活動をしようと東京に拠点を移しました。ティモテは日常にひそむ雄大な美を捉え、アート作品とコマーシャルワークの両方において、人間がいる世界のリアルな物語を伝えようと表現しています。

Timothée Lambrecq is a self taught filmmaker and photographer, obsessed with nature, people and culture. After spending more than 4 years in Iceland, Timothée moved to Tokyo to pursue his personal work connecting Japan and Iceland.

Timothée combines the textures of the everyday and the sublime in order to tell real stories about humanity's place in the world throughout both his artistic and commercial work.

WEBSITE

About HEIKŌ/ HEILD

Before my first visit to Japan, I thought Japan would be composed on the one hand of an 'urban intensity' and on the other hand of a 'peaceful nature'.

I quickly realized that it was more complex than that, there was some kind of balance and equilibrium in between both and in the relationship the inhabitants have with both environments.
With the help of my good friend Saki, I found that the Japanese word « Heikō » would be a great fit to describe my documentation of both environments.

Heikō means Balance / Equilibrium but it also means parallel, which was even one step ahead in my project since I then started to study the parallel between Japan and Iceland.

Describing in one word what I've learned, experienced, and documented in Iceland was at first, more challenging, there were few directions I could go. But I realized that what has always fascinated me in Iceland was its 'urban creativity' which coexists in harmony with an 'intense nature'. At that point my dear friend Jófríður helped me finding the right Icelandic word to caption both : « Heild » , which means « whole » in Icelandic.